Five Points newsletter (#33)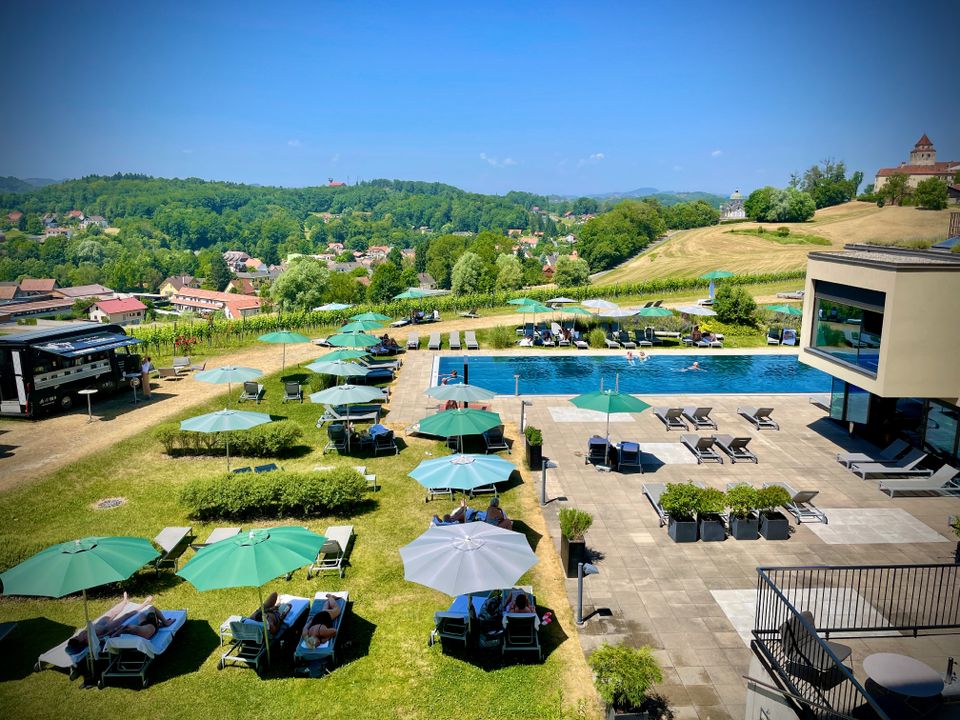 Title photo: Loisium, Ehrenhausen, Austria 🇦🇹
My first business trip after more than a year. It's a wonderful spot just across the border in Steiermark. But don't get jealous: we have meetings there, over a coffee, and I never swam in that pool. Yet. One day; when I grow up.
Slowly working on my second book, I'm getting inspired for the third one. And that's confusing, as I want to let myself work on that, but the discipline says to do the practice and finish the work at hand. It's a creative devil vs. a disciplined writer. But while they fight, I do a round number of writing: zero. Excelling at procrastination.
This week's #FivePoints :
The circumstances of your birth, unfortunately, make a big difference.
See you next week.
Stay Hungry, Stay Foolish.
Peter K.