Update: the newsletter is fixed now. You can subscribe by clicking the blue portal button in the lower-right corner, or directly up in the title, or by clicking HERE.
---
Everyone found their different way of dealing with the C-party of 2020. Italians were singing; French ran marathons on their balconies, some people grew beards, and others lived in denial.
I decided to take my writing to the public by publishing a weekly newsletter. I called it .lebenslages Lernen (German for Lifelong Learning), as it was mostly sharing out the discoveries of my curiosity and growth mindset. It was a nice project, and it lasted for twenty weeks. You can look up all the editions on the Substack.
After twenty issues, I decided to take that extra time on Sundays and invest in finishing my first book. It was successful, and now I'm proud to call myself not only a writer but a published author.
As part of the book launch project, I also built this website. And Ghost is a wonderful platform for those of us who prefer to work on the content instead of wasting time fiddling with the plugins. Ghost also has a built-in newsletter feature, so my curiosity drove me to try it out.
Here it is, a brand-new newsletter titled .kaizen. That's Japanese for continuous improvement and is a concept that I recommend applying for your personal development as well.
I decided to have this newsletter open only to subscribers — it's free, but I prefer to have a closed group of readers.
While I haven't (yet) set any expectations on the number of subscribers, I am looking to drive more traffic to this site and help get my book to help more people change their personal trends.
Side-goals are to amp up my Twitter connections to at least 500 followers and see if there's something I can offer via the Facebook page.
Here is a CTA (Call To Action) if you want to help me out:
Click HERE to subscribe to my newsletter.
📬 Share this newsletter with those who might find value
🕶 if you read my book, please leave an honest Amazon review (especially if you received the free kindle version during the launch promo) — it would mean a lot 🙏
🦜 if you're on Twitter, let's follow each other
🔗 let's connect on LinkedIn
Share your feedback and get in touch via direct messages on Twitter, Facebook, or LinkedIn.
And, of course,– enjoy this newsletter pilot!
Sincerely,
Peter
---
Read
This is nearly eight years old piece of Seth's wisdom, but it's more relevant than ever. If you've found more spare time to tend to your craft, consider that you don't necessarily need to make a living from it.
That blog you've built, the one with a lot of traffic… perhaps it can't be monetized.
That non-profit you work with, the one where you are able to change lives… perhaps turning it into a career will ruin it.
That passion you have for graphic art… perhaps making your painting commercial enough to sell will squeeze the joy out of it.
I'm fortunate enough to love what I do (and do what I love), and I reserve early mornings and weekends for my writing. But I don't think I'd love it the same if it would be my main source of income. It's fun because it's a hobby. I published my book to meet my personal goal, not because I'd expect to earn money from it. I was just being generous.
I wonder why anyone would hesitate to be generous with their writing.
---
Listen
Derek Sivers is an awesome guy. He built a great company, sold it, and gave money to charity. He's one of the wise thinkers that offer sound perspective on life, and – just like Seth – has this calming voice.
---
Watch
Shawn Achor is the guy who studies happines. Yes, that's a thing. Before you start cursing on wasting your years in university, watch this great TED talk from one of the world's leading experts on the connection between happiness and success. Take notes, implement, and practice in a true kaizen fashion.  
---
WFH
How many times have you said/heard this in 2020? I swear that I improved my lip-reading skills Zooming through meetings.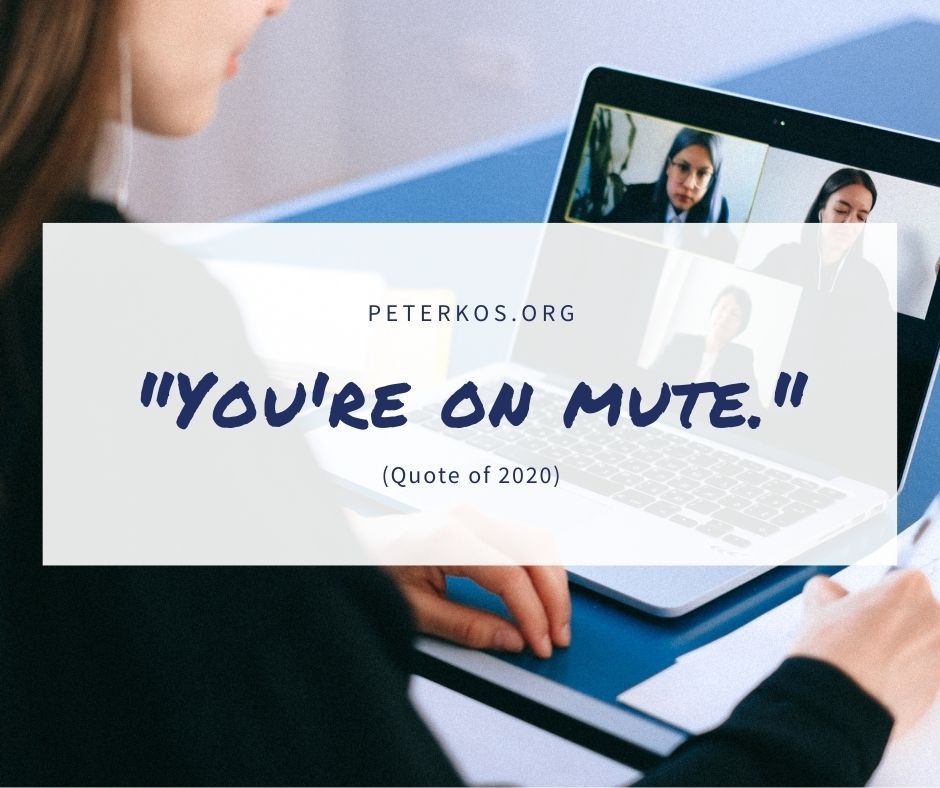 ---
Home office setup
I keep investing in my remote-office setup, and people on Zoom ask me what's my radio-host microphone. It's Uhuru's USB mike with boom arm. I've been using it for two months, and it's awesome.
---
Till next time!
Share your feedback and get in touch via direct messages on Twitter, Facebook, or LinkedIn.