Home office setup ideas and checklist 2020.
Home office setup ideas and checklist 2020. Best home office setup for productivity.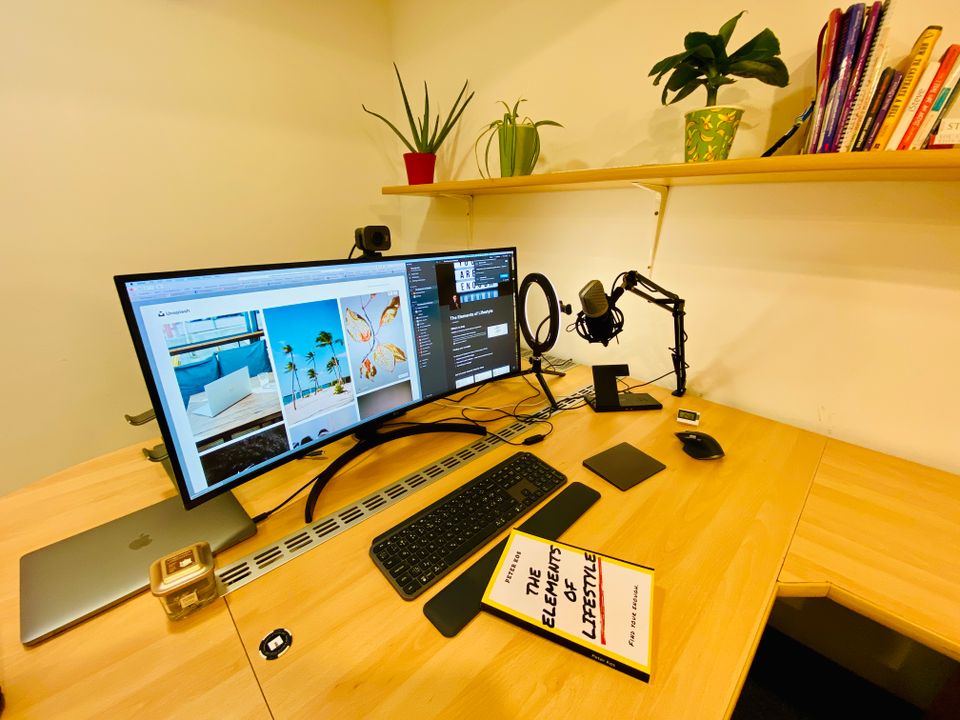 With everyone the lucky ones working from home these days, there was a lot of investment into the home office setups. Some have been stealing borrowing gear from their offices; others have been stuck in their denial that it's all only temporary.
Well, most of us went into our first lockdown back in March 2020, so we're close to entering the ninth month of working from home. It's pleasant when kids are at school and a little less when they're not institutionalized. No matter your opinion of the public education systems, we'll all agree that we prefer not having them at home all the time. But I digress.
Building a workspace
I used to travel north of forty weeks a year in the past, so my entire working environment was optimized for mobility. One big brown leather bag that can get attached to the wheeled Samsonite cabin-sized stroller. If it didn't fit in that bag, it wasn't part of my office.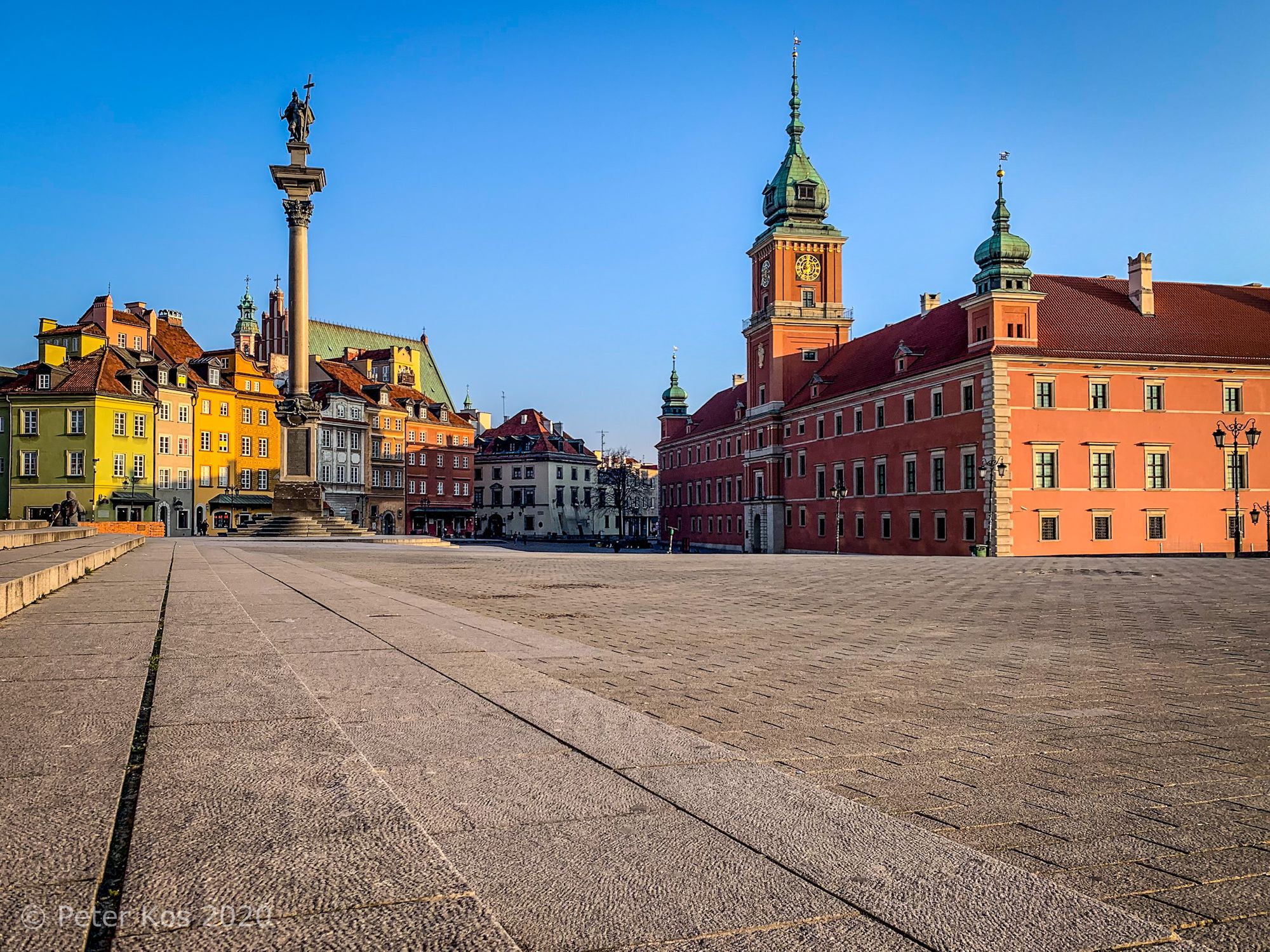 Once I got grounded after that sweet last trip to Warsaw back in March, I decided to adjust and optimize for a fixed workspace.
If the former premise was mobility, it was all about video now. Most of the meetings are on Zoom or Teams, so audio and video are the new outfit.
I decided that I need an office that's detached from my living room. So I started searching for something cheap and handy — not more than a 10-minute drive from my home.
Fortunately, these aren't the best of times for commercial real estate owners, and I rented an upstairs office of a small family business. At €200/month, it's a worthwhile investment for the peace and quiet that allows me to focus on my work without distractions.
As an early bird, I'm at the office before 0630 in the morning, leaving long after 5 p.m. Passing through the family businesses' office makes me feel like a mafioso — entering through a legit business front to get to a meth lab or a casino upstairs. (Disclaimer: there's neither a meth lab, nor a casino, nor any other illegal enterprise up there!).
With real office space, I also had to invest in real office gear. Let's just say that it was a nice excuse for the geek in me to go on a shopping spree.
Here's a list of my home office setup:
Limited budget home office setup ideas
When you're trying to prioritize home office kit needs, think about the most important things first – how you look and sound. So fix your video, light, and audio first. Remember the basics:
light in your face (not from your back)
when speaking, try to look in the camera lens instead of on the screen
always mute yourself when not talking (use "Spacebar to unmute function!)
While on call: treat the camera like a gun: consider it's always on (loaded), and you're not on mute (even when you think you are).
With a limited budget, I'd advise you to first invest in a diva ring light and use your smartphone to dial into the videocalls — the video is going to look awesome. Next, take care of the sound — any headphones are good, but AirPods Pro are the best.
Taking things next level, get a separate webcam; it's more convenient than a phone & infinitely better than your computer's built-in camera. And get a stand to lift that laptop to your eye-level. Then get the external microphone.
Add an ultra-wide monitor to your setup.
Ultrawide monitor is pure luxury, but it's an investment in productivity — it's like having multiple screens in one, and it's a super-fast way to work on all the screen real estate.
Once you go for an external monitor, a separate wireless keyboard and a mouse are a must. I love Logitech MX keys because they are great for touch-typing, and they make it easy to connect to multiple devices (MacBook Pro and iPad Pro in my case). The reason I have both the Apple Trackpad 2 and the MX Master 3 mouse is to let my wrists relax. Working with a mouse for too long gives me pain. I'll usually have a mouse on the right-hand side and trackpad to the left of the keyboard, and I'll switch between using one or the other.
Sounding great, looking great.
Why Harmann Kardon SoundSticks? Just look at them. They appeal to the Apple fanboy in me, and they sound great too. Do you need them? Not really. But I felt that the MacBook Pro in clamshell mode on the stand wasn't loud enough.
What's next? I need to work on the cabling. My desk is in the middle of the office, so I'm not facing the wall, which would make it easier to hide the cable salad. So I'm looking for ideas and suggestions on how to make it look neat.
In the above recommendations, I assume that you already have a PC/laptop. Check what connection ports it has, make sure you can support and connect the gear you're buying. A nice USB-C hub might be an option, but check the reviews.

Have questions?
Reach out:
Drop me an email or a DM with a photo of your home office setup; I love seeing other people's workspaces!
Office / atelier?
Yes, it was in this office that I finished my first book. Writing in the wee hours, before sunrise, with a pleasant scented candle.
Don't miss other articles in the WFH Series: