Book launch day.
Impressions from my first book launch day.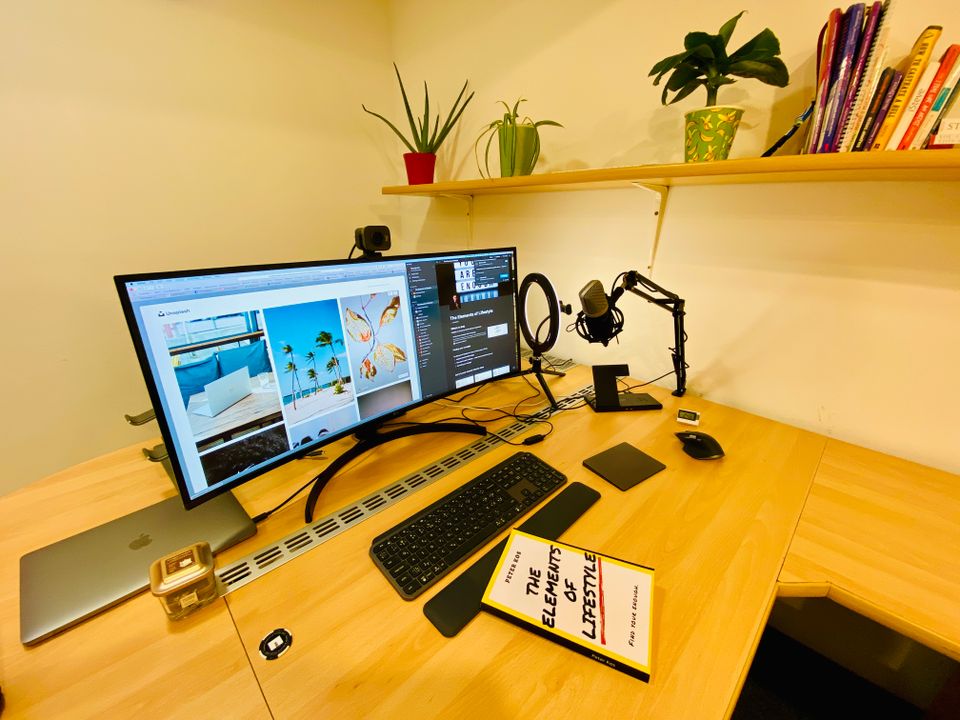 Once I got my book published on Amazon, I decided on a launch date. I figured it's best to dedicate one day to launch the whole thing, communicate to the world, enjoy some bragging rights.
So I chose Wednesday, November 4th, 2020. It wasn't random. I needed to find a date when I can take a vacation at work without moving too many things out, and Wednesday seemed the best. By chance, Wednesday also seems to be the best day for posting on the two social media channels I chose for my promotion: Facebook and LinkedIn.
Vacation request approved, I devised a marketing plan:
Twitter and Instagram shares (less intense, as I'm not very active there)
I was amazed by how easy it is to execute a simple digital marketing activity.
I activated my personal domain and set up a site using Ghost. Based on my previous experience with WordPress, I didn't want to mess with all those plugins and crap. I needed something simple, fast, low maintenance.
So I found a host that I won't mention now, and — using the Liebling theme — the blog was up and running in under thirty minutes.
I had an outline, categories, and the first few blog posts scheduled.
In the wee hours of the launch day, the hosting provider went down, and my site was unreachable. Fortunately, I had an export, so I signed up for a GhostPro account and moved everything to a new site. Less than thirty minutes. —Yes, that's why I can't figure out why writers would go to WordPress hell. But I digress.
Amazon Author page was easy. Copy/paste the text, add some photos, link to the blog page.
I set a two-day free ebook promo on the Kindle Direct Publishing site to go off at 9 am CET.
Facebook Page took a bit more time as I wanted to schedule posts to start rolling out when the Kindle promo starts. There was a learning curve, but the Platform makes everything super easy — it's no wonder why it's so efficient and making gazillions.
9 am was go-live time.
I started by inviting all my Facebook friends to like the book's page, and then announced that my first book is out.
Likes, comments, congratulations started rolling, and in the meantime, I wrote a post on LinkedIn. I asked a couple of friends to like and comment on it to help me fool fuel the algorithm, and off we went.
LinkedIn removed my post (no reason, explanation, nor clue given), so I created a new one and added a LinkedIn article as well. That helped amplify the messages.
Two short posts on Twitter and Instagram, and it was time to start the dashboards: Google Analytics to monitor this web site, Facebook Insights to manage things there, and Amazon KDP reports to monitor the orders.
I was chatting and engaging with the audience on social media in the meantime and also reached out to certain people directly.
One of the highlights was reaching out to Mr. Ruckus, Seth Godin. He wrote back quickly. Woohoo, I was on fire.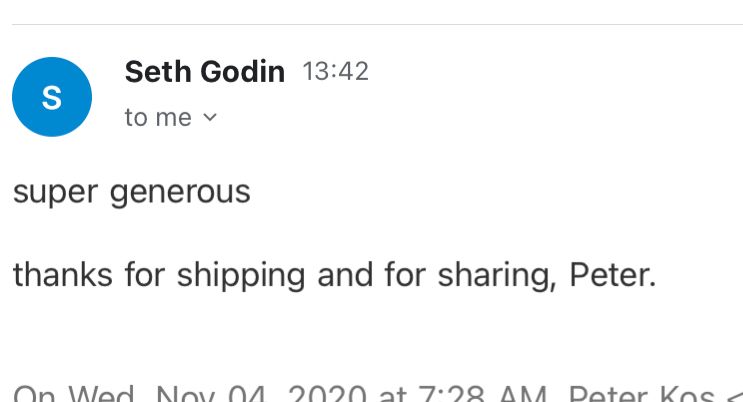 In the meantime, our building manager phoned me that he received a package for me – the author copies! So I jumped in the car and raced back home to pick them up.
I interrupted my wife during her Zoom meeting and gave her the first copy. The second one was for my daughter. Junior isn't reading English yet (but he can speak), so I showed him daddy's book, and he hugged me. I melted and got back to my office.
Being an organized person, I used Notion to manage the whole process and record where I'll share the author copies and how to dedicate them. Grammarly supported my grammar obsession, and pride kept the energy levels up.
It was a perfect vacation day.