#22: shitty 1st book; The Practice; Balaji; and pantless bankers.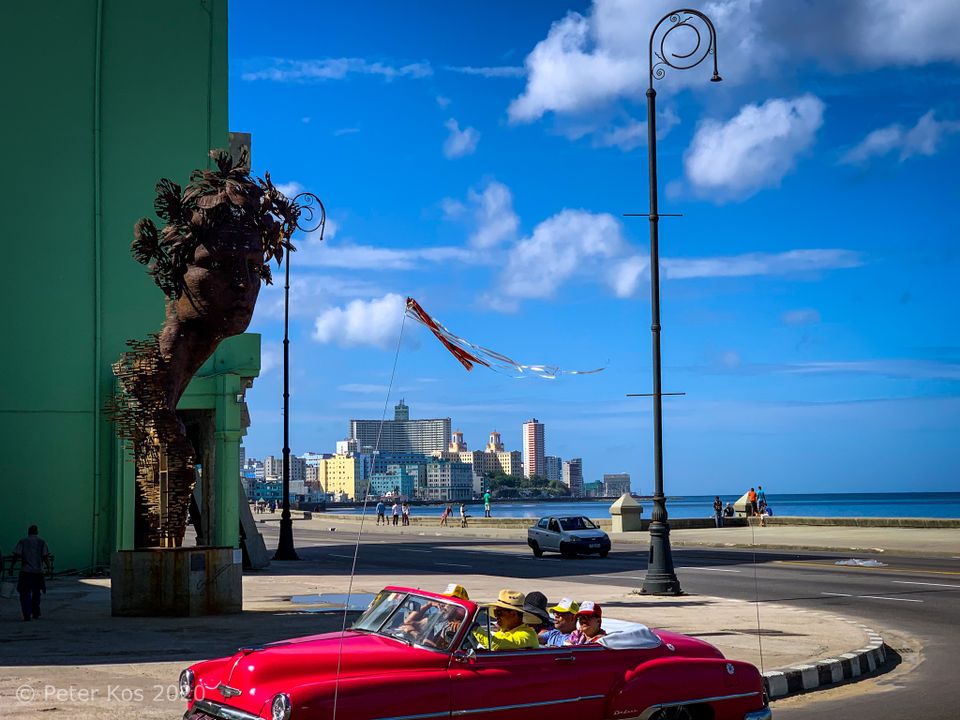 Welcome to the 22nd edition of BlackBird's Bullets newsletter. Someone asked me Why I'm writing this, and my reply was, "Why not?!"
Writing is a wonderful hobby or a calling to have. I'm collecting interesting reads over the week and then curate them over the weekend into these five bullet points. This time, two are of my own production.
Title photo: Havana, Cuba. I shot this in early January 2020 during a family vacation in Cuba. It's one junk of a country, but it was sunny and hot and relaxed. Last intercontinental flight before ...
💩 Continuing to share the chapters from The Elements of Lifestyle: Shitty first book. That's the beauty of indie publishing — no editor to prevent you from giving a shitty title to a chapter if you feel like it.  As I'm slowly progressing with writing the second one, I sometimes turn to The Elements of Style to remind myself it's going to be okay. Just write and find your enough.
🧑‍🎨 Seth Godin never fails to inspire me. The Practice, his latest book, is like a Bible for creators. Reading Seth always inspires me to write, to find simplicity in thinking, and gratitude for life. But The Practice is not for everyone, which you can quickly figure out by reading the reviews. Those looking for magic will be disappointed to find that there is no magic. "Love what you do" is the mantra for professionals, as Seth puts it. Amen.  
The 4-HR Podcast?🎙 Balaji on the Tim Ferriss show must be the longest long-form podcast episode I ever listened to. Three hours of wisdom covering everything from (financial) independence, crypto, warfare, China, India, US, Russia, democracy, capitalism, socialism, ... I feel both wiser and stupider after listening to this one. And I walked away with a long reading list. Take your time; it's worth it.
🏴‍☠️The Pirates of the Highways. This sounds like a great action movie script: brazen bands of thieves stealing 18-wheelers filled with computers, cell phones, even toilet paper.
Before you say "Only in the US", let me share that there's a more sophisticated tactic known as The Romanian method.
🛌 Your banker in pajamas. With all the benefits of WFH, are we comfortable knowing that the people with access to our money are working at home with no pants?
I'm happy to see that my banker has to show up at the branch to do his work. Some rules and processes and regulations seem to be better enforced while he's there. I might be wrong, but that's how I feel.
But the future is FinTech, with no branch and no tellers. After using the likes of Revolut, I don't see a reason for traditional banking (once you don't need a loan). But there are still people who pay cash and send letters ... so the banks will be fine.
See you next week.
Stay Hungry; Stay Foolish.
Peter K.